Contact us for more information or to schedule a tour!
Careers
We strive to create the best possible work environment for our team members. Finding the right people is important to us.
Volunteer
Woodbury Wellness Center welcomes individuals wishing to volunteer or spend time with our residents. Opportunities are available for you to use your gifts and volunteer year round. We have openings in all areas. Our residents enjoy being read to, playing card games, visitation and making new friends. Groups are also encouraged to visit the center and share your talents.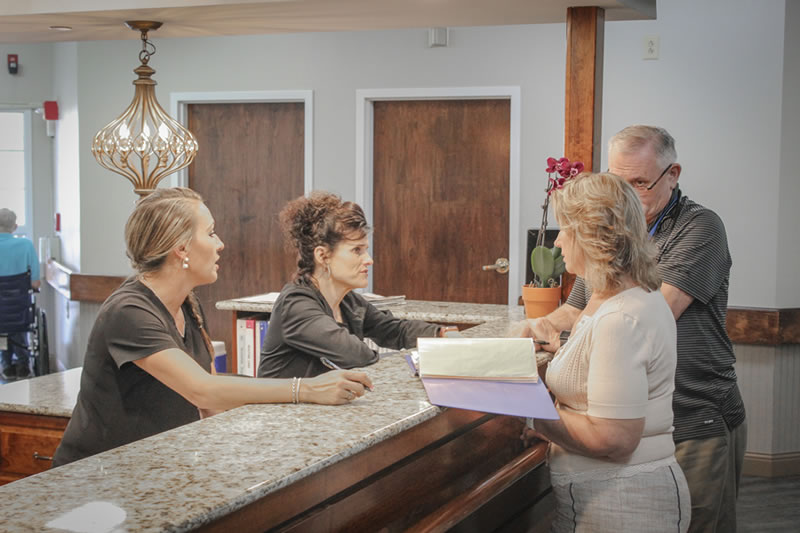 Do you have a special talent? If you are interested in teaching or demonstrating those talents to our residents, please contact the Life Enrichment Coordinator.
For more information on our volunteer program, please contact our Life Enrichment Coordinator at 910-270-1443 or use the "contact us" form for more information. Volunteers need to be 16 years of age and older.