As your loved one ages, it can be hard to leave their emotional and physical care in the hands of someone else. We take our professional responsibility very seriously and have several measures in place to ensure that your loved one is being cared and considered for to the utmost degree.
At the Woodbury Wellness Center, Inc Campus we have a licensed on-site physician that is on call 24/7 should any patient needs arise. You'll feel safe and secure knowing that a medical professional is just a phone call away for the staff and your loved one to rely on.
Dr. Michael Rallis is the Medical Director and one of the licensed physicians on campus. He is an internal medicine doctor with over 40 years' experience. He graduated from George Washington University School of Medicine and Health Sciences in 1977 and completed his Residency at New Hanover Regional Medical Center.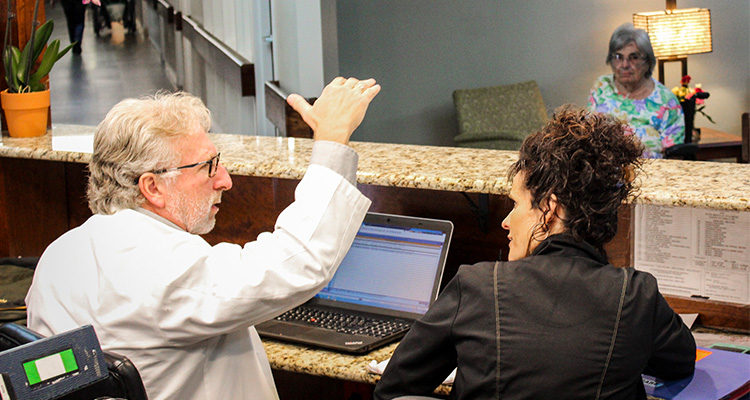 Contact us for more information
or to schedule a tour!